WordPress Website build & Technical details:
The goal of this WordPress website was a simple informational site that had custom forms available for the different types of clients they serve. Brand Elements for TerraTouch Mobile massage included browns, and greens calling in earth tones and natural elements like trees, moss and water. This simple design had inclusive and informative stock photography using Oregon landmarks and nature. The WordPress website functionality includes submission forms & testimonial slider & submission for reviews.
This WordPress Website design is built on the Genesis framework and includes a custom header sizing & logo variation. I created custom forms for different booking options.
When we began this site build, there was some urgency to have the site up because the business card with the domain were already in circulation. My website builds are set up for completion in 30 days. I have found that this gives us enough time to layout, build and revise. Still wanting to make the launch happen sooner, we put up a simple landing page with contact information so that her users could get the information that they needed right away! We were able to capture emails and get information out until the site and all custom forms were built and functional.
About TerraTouch massage WordPress Website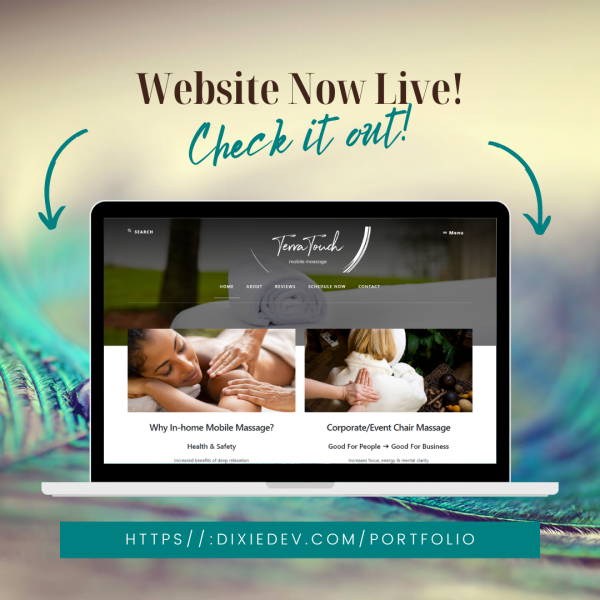 On their WordPress website they offer scheduling for in home full body massage as well as corporate and event chair massage. 
Rebecca @ TerraTouch Mobile Massage brings the benefit of massage to wherever you are.
Whether you are looking for a meaningful and health centered way to thank your employees, step up your self care routine, draw business to your next event, or just relax after a long week at work they have an option that is right for you!
Founded by Rebecca Biele, LMT